Welcome to Tiny Toes Bristol & South Gloucestershire!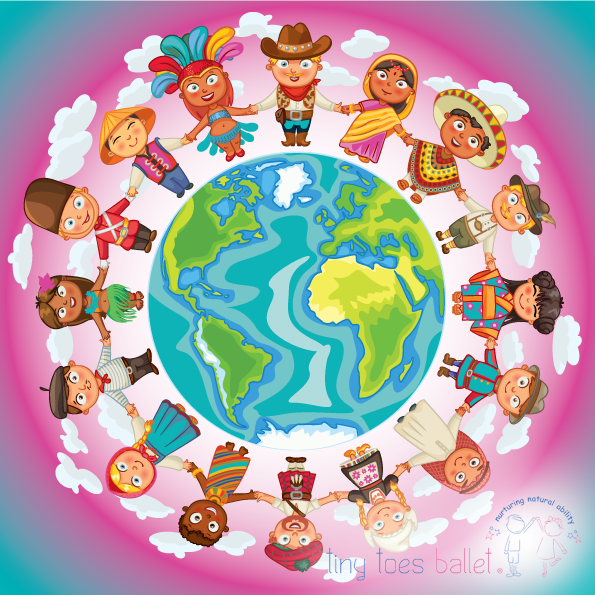 Welcome to 𝑡𝑖𝑛𝑦 𝑡𝑜𝑒𝑠 𝑏𝑎𝑙𝑙𝑒𝑡 Bristol and South Gloucestershire. We offer educational, adventure-themed dance classes to children from the age of 18 months up to the age of 7 years. Once your child completes 𝑡𝑖𝑛𝑦 𝑡𝑜𝑒𝑠 𝑏𝑎𝑙𝑙𝑒𝑡 they can continue their journey with Miss Daisy who teaches RAD and ISTD dance classes.

Our Sept-Oct term is taking us on a around the world adventures: Your 𝑡𝑖𝑛𝑦 𝑡𝑜𝑒𝑠 𝑏𝑎𝑙𝑙𝑒𝑡 teachers can't wait to jeté across the world, gallop like a wheel on the bus, sauté with the pirates and see what we can find in lots of different country's.

Booking for Term 1 (September - October) is now open to current clients. If you are not a current client and you'd like to receive priority booking access to a space for Term 1, please join the waiting list of your preferred class.

I can't wait to see you all soon
Miss Daisy
Miss Daisy, a qualified teacher with the Imperial Society of Teachers of Dancing, has vast experience in teaching Ballet, Tap, Jazz and Modern to babies, toddlers and children. Miss Daisy trained in musical theatre at The Bristol Old Vic and studied dance at the Dance Academy South West and Liberatus School of Performing Arts. Her true passion is teaching and sharing her love and knowledge of dance with others. She is looking forward to meeting you at a tiny toes dance class soon, where it will be her pleasure to teach your little one and above all else ensure they have lots of fun!

Teachers