Welcome to Tiny Toes Staffordshire!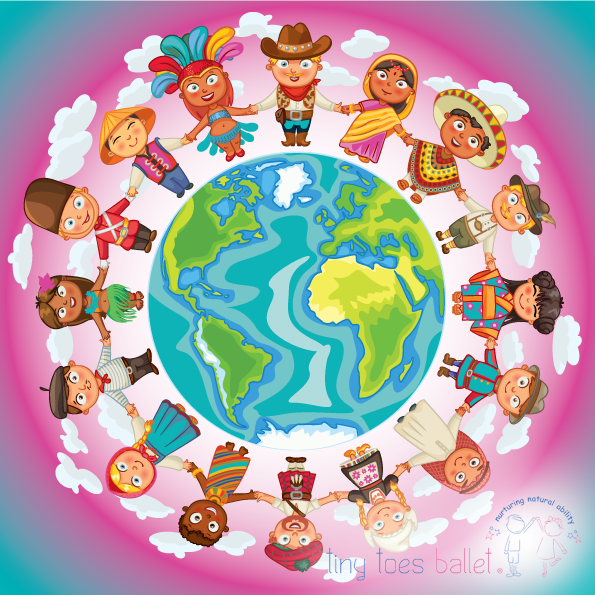 Welcome to Tiny Toes Ballet Staffordshire we offer classes in Stafford/Stone/Cannock.

Do you have a little one ready to explore? As soon as they are taking steps Miss Bianca is very happy to accommodate you. Why not register your interest today, we offer a Free Taster Class.

Term 1 Sep-Oct we're now taking bookings brand new classes now added. Please select Term 1 via our website to book.

Our Sept-Oct term is taking us on a around the world adventures: Your 𝑡𝑖𝑛𝑦 𝑡𝑜𝑒𝑠 𝑏𝑎𝑙𝑙𝑒𝑡 teachers can't wait to jeté across the world, gallop like a wheel on the bus, sauté with the pirates and see what we can find in lots of different country's. Let's bring the magic of tiny toes to your little one whilst learning ballet.
Miss Bianca started dancing from the age of 3 years having received extensive dance training ranging from Classical Ballet, Tap, Modern, Lyrical through to Musical Theatre performing has always been a huge part of her life. She studied dance and has qualifications with RAD and BTDA. Bianca is very excited to be bringing tiny toes ballet to Staffordshire and passing on her passion for dance. Having two young boys herself Bianca can relate personally to seeing how young children interact and learn through dance and music. Gifting this to your child from such a young age offers great confidence building, communication, rhythm, balance and bonding. Nothing is more rewarding watching your little stars having such fun. Pop along for a taster session to meet Miss Bianca and sample tiny toes ballet in action, you will be amazed how your little one can interact with our classes from such a young age.
Teachers