tiny toes teacher superpowers'
All our tiny toes ballet teachers are trained to teach our unique programme and they have the best training!
They all have ballet qualifications and many are actually experienced primary school teachers!
Looking for a dance teaching job?
Becoming a Tiny Toes Teacher
It takes a great deal of training and commitment to be a qualified tiny toes ballet teacher. Its more than just a dance teaching job. When it comes to your child's education we want the best. We work hard to ensure all our tiny toes ballet teachers are trained and up to date with baby and children's developmental stages as well as dance and pre-school ballet. Of course, all the teachers are DBS checked, but we go much further than that in ensuring the highest quality standards and safety measures are maintained.
Would you be interested in a ballet teaching job with us?
Quarterly CPD is offered to all our teachers to ensure the high standards of our children's ballet classes are maintained. We also want to offer the best ballet teacher jobs!
The tiny toes ballet Teacher Training
New potential tiny toes ballet teachers start with a ballet assessment and interviews. They then progress onto the tiny toes training programme which includes online learning, one-to-one training and six weeks of shadowing. They then complete a residential teacher training course. We offer so much more than just a dance teaching job. After this, there is a practical teaching examination and an assessment of 'Safety in dance teaching'. Finally, they take a paediatric first aid and child protection workshop.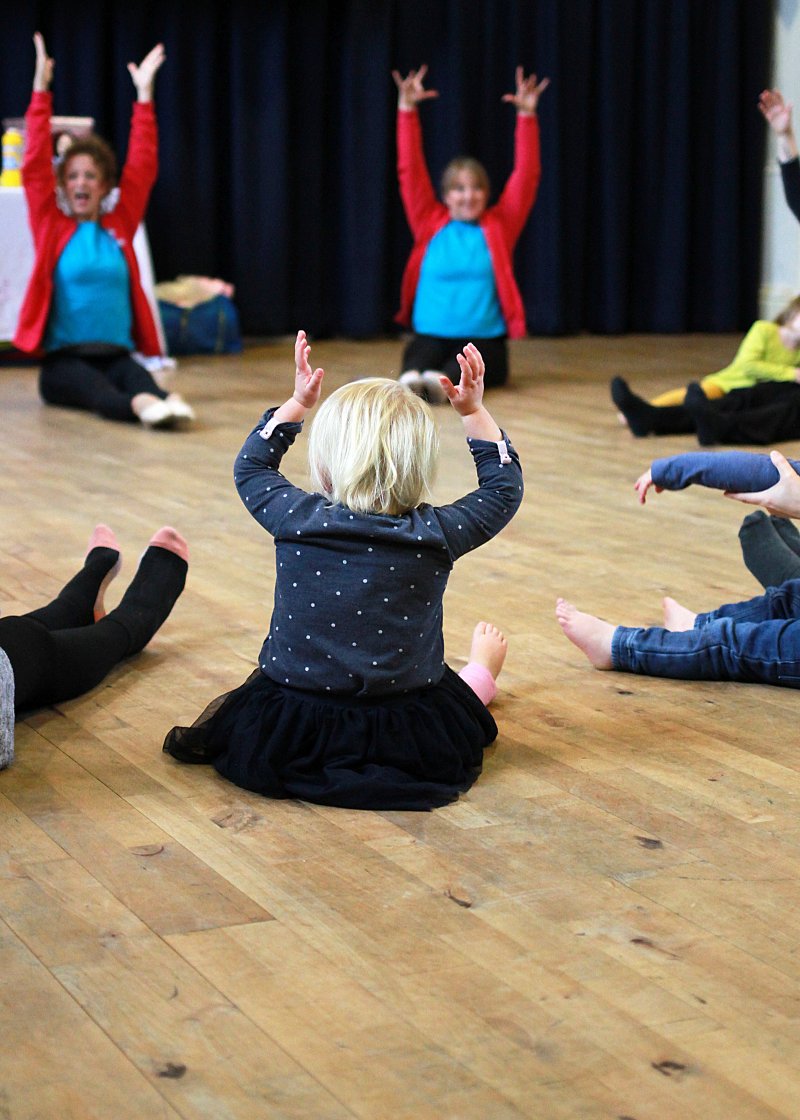 Ongoing CPD
In order to offer the highest standards of children's ballet classes, our dance teachers take part in ongoing continued professional development with tiny toes ballet. They are continually assessed and have formal teaching observations at least twice a year. Our ballet teacher jobs offer so much more to our staff and as a result, our pupils develop and grow so quickly in their children's ballet classes.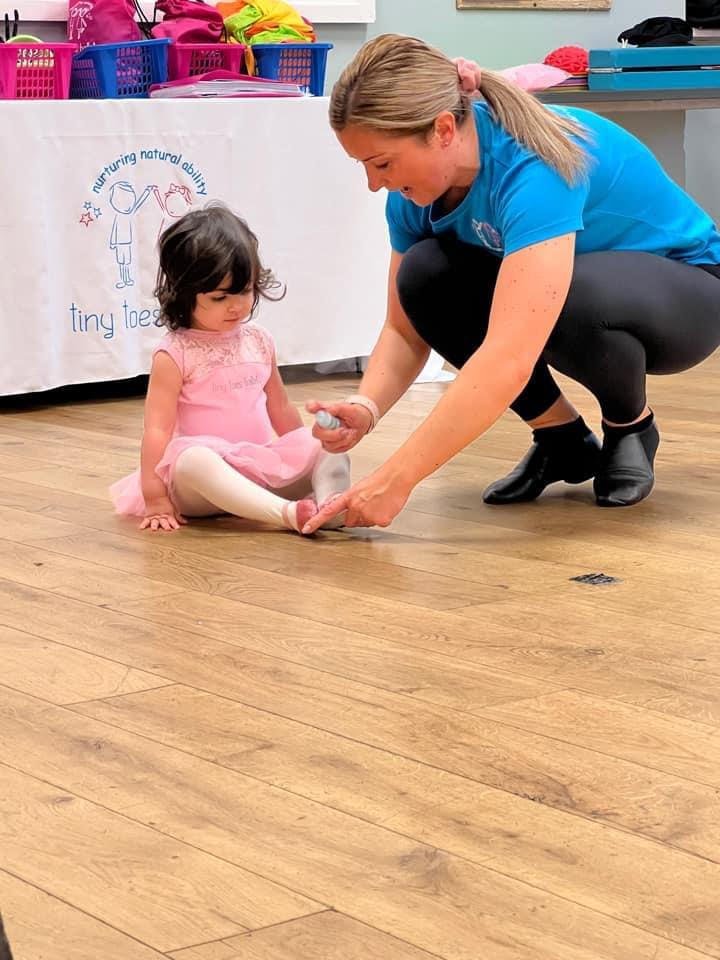 What parents think about our teachers
A really good class, and an absolutely fab ballet teacher! Miss Sonia has the patience of a saint!
- Laura Osborne, 5 Star Google Review
Miss Daisy has been so engaging, fun, patient and smiley through all her classes and is adored by our little girl!
- Christina Craig, 5 Star Google Review
My little girl spent the first part of her life in lockdown and was super shy. Miss Jess was kind, gentle and patient and my little girl has flourished!
- Sarah Davies, 5 Star Google Review